Irma Music is the trading name of the musician, composer and writer, Ian Rae, who over the past fifty years has produced music covering a large number of styles.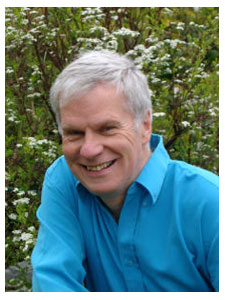 Established in 1997, and named after Ian's initials (IR) and his degree (MA) from Glasgow University, Irma Music provides entertainment across a wide number of styles and has produced a number of CD albums, all recorded on the Irma Music Label
Ian began writing music in the sixties, and was offered a contract with EMI, for some of the songs he wrote, and was performing with the band Force Four in his native Scotland.
Since moving to England in the seventies he has written or co-written a number of full musicals, the details of which are listed, on the Musicals page of this web site
Also available is "Burns, Banks and Braes" an album of ten songs by Robert Burns, by Ian & Morven Rae. Five of the songs, "Ae Fond Kiss", "Ca' the Yowes", "My Love is Like a Red Red Rose", "Ye Banks and Braes" and "John Anderson my Jo" are set to the original tunes and five,"Logan Braes", "(There'll Never be Peace) Till Jamie Comes Hame", "Thou Hast Left Me Ever Jamie" "My Heart's In the Highlands" and "Robin Adair" have been set to haunting new tunes specially composed by Ian, as part of the Robert Burns Love Song Project. To see a promotional video or further information on where to purchase mp3 downloads or sheet music for a number of Robert Burns songs, please visit www.RobertBurnsSongs.co.uk
Four of Ian's songs have recently been released by EMI Production Music in an album entitled "Showtunes"
In his latest venture, and related to his work in music and movement in local nursery schools, Ian has set up a new website of very silly songs and videos for young children, called Thoughtz 4 Totz - a haven for harassed parent and grandparents

So whether you are looking for dinner jazz, songs from the shows, Scottish love songs, cabaret, Christmas music, Old Time Music Hall or even our secret singing waiters "Waiting 4 Music", Irma Music can fulfil your requirements
QUOTES ABOUT IAN'S MUSIC
"Very few people can write good tunes - Ian Rae Can" - Richard Stilgoe - Co-Lyricist,
Phantom of the Opera, Lyricist - Starlight Express
"I personally love your CD and two of the songs are the best recordings I have ever heard" Stuart Cochrane, Retail and admissions Manager, Robert Burns Birthplace Museum, Alloway, Scotland
Main geographical areas served are Kenley, Addington, Beckenham, Biggin Hill, Bromley, Carshalton, Caterham, Chaldon, Cheam, Coulsdon, Croydon, Dorking, Edenbridge, Limpsfield, Lingfield, Merton, Mitcham, Oxted, Purley, Redhill, Reigate, Sanderstead, Selsdon, Shirley, Sutton, Thornton Heath, Tatsfield, Wallington, Warlingham, Westerham, Woldingham, Whyteleafe, Wimbledon as well as most of South London, Surrey, Sussex and Kent
Ian can be contacted by email by entering his first name followed by @IrmaMusic.com