Irma Music is the trading name of the musician, composer and writer, Ian Rae, who over the past fifty years has produced music covering a large number of styles.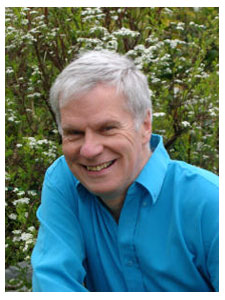 Established in 1997, and named after Ian's initials (IR) and his degree (MA) from Glasgow University, Irma Music provides entertainment across a wide number of styles and has produced a number of CD albums, all recorded on the Irma Music Label
Ian began writing music in the sixties, and was offered a contract with EMI, for some of the songs he wrote, and was performing with the band Force Four in his native Scotland.
Since moving to England in the seventies he has written or co-written a number of full musicals, the details of which are listed, on the Musicals page of this web site
Since June 2021, Ian has been performing his piano music "live" on TikTok on a daily basis, and has built up a following of 540k, and produced 4 singles, "Floating on a Cloud" "Going Somewhere" "Where Do Lost Dreams Go" "Remember Me" plus 6 albums "Beyond the Clouds" "Beyond the Stars" "A New Galaxy" "David Copperfield" "Now & Then" and "We Need Another Christmas Song" - all available on Spotify, Apple Music, Itunes, Amazon Music, Deezer, Tidal, Pandora and Youtube.
A number of his compositions from the albums are available free in sheet music format and have featured in tutorials
To hear the most popular track on Spotify please play the link below or go to his Spotify page Ian Rae on Spotify
Here are the 2 most popular tracks from Ian's albums on Youtube
Also available is "Burns, Banks and Braes" an album of ten songs by Robert Burns, by Ian & Morven Rae. Five of the songs, "Ae Fond Kiss", "Ca' the Yowes", "My Love is Like a Red Red Rose", "Ye Banks and Braes" and "John Anderson my Jo" are set to the original tunes and five,"Logan Braes", "(There'll Never be Peace) Till Jamie Comes Hame", "Thou Hast Left Me Ever Jamie" "My Heart's In the Highlands" and "Robin Adair" have been set to haunting new tunes specially composed by Ian, as part of the Robert Burns Love Song Project. To see a promotional video or further information on where to purchase mp3 downloads, please visit www.RobertBurnsSongs.co.uk To purchase sheet music and backing tracks for all his Burns' songs please go to SheetMusicPlus
Four of Ian's songs (and backng tracks) have been released by Sony EMI Production Music in an album entitled "Showtunes", currently available on Amazon Music, Itunes, Spotify, Shazam, Deezer etc.and are used worldwide in radio and TV adverts. One of the songs "Things We Loved From Yesterday" featured on a number of occasions in series 1 and 2 of the Channel 4 catchup series "Professor T" which is now showing on the Amazon PBS Masterpiece channel. Here are Youtube recordings of "Things We Loved From Yesterday" and "Can This Show Go On"
The sheetmusic for "Things We Loved From Yesterday is now available here on SheetMusicPlus. Ian has also more than a hundred and twenty sheet music and backing track titles on htpps://www.Sheetmusicplus.com published under the Irma Music Publications banner.
Music for Remembrance, Armistice, Veterans Day - His recently composed song "Shed No Tears For Me" incorporated into a short video, shot in and around Sanctuary Wood Cemetery and the Menin Gate, Ypres, Belgium, in memory of his grandfather, killed on 6th June 1916, can be watched via this link and the song is used in November in a number of locations around the world for Remembrance Day, Armistice Day and Veterans Day.
In another venture which is related to his work in music and movement in local nursery schools, Ian has set up a new website of really silly songs, videos and sheet music for young children, called Thoughtz 4 Totz - a haven for harassed parent and grandparents - 39 original songs to amuse children
In addition to his Robert Burns sheet music arrangements and backing tracks at BurnsSongs Ian has a number of sheet music arrangements / backing tracks of traditional songs from Scotland, England, Ireland, Wales and USA at Traditional Songs. Sheet music / backing titles include Ae Fond Kiss, My Love Is Like A Red Red Rose, Ye Banks and Braes, Ca' The Yowes, My Heart's In the Highlands, Danny Boy, Cockles and Mussels, The Lark in the Clear Air, Down By the Salley Gardens, The Minstrel Boy, Men of Harlech, and All Through the Night - For a complete listing to all the folk songs please access Irma Music UK
QUOTES ABOUT IAN'S MUSIC
"Very few people can write good tunes - Ian Rae Can" - Richard Stilgoe - Co-Lyricist,
Phantom of the Opera, Lyricist - Starlight Express
"I personally love your CD and two of the songs are the best recordings I have ever heard" Stuart Cochrane, Retail and admissions Manager, Robert Burns Birthplace Museum, Alloway, Scotland
Ian can be contacted by email by entering his first name followed by @IrmaMusic.com - or visit us on Facebook
If you would like to listen to some of Ian's music, there are a number of mp3s available for free download from https://www.IrmaMusic.co.uk So whatever your taste, you should find something to interest you there. A number of the songs are available for purchase by searching for "Ian Rae" or "Irma Music" (keeping quote signs) on the SheetMusicPlus link below
MUSICAL TEESHIRTS

I HATE MUSICALS

I LOVE MUSICALS

DIFFICULT TIMES

TO SEE THE ENTIRE

RANGE PLEASE VISIT THE

"I HATE MUSICALS" SHOP
Irma Music - Telephone 020 8660 6910 - Mobile 07956 652444 - 169 Valley Road, Kenley, Surrey CR8 5BZ